act!
OUR MISSION:
THE EXPRESSION OF OUR STRATEGY

The mission of the CMA CGM Group, as a leader in transport and logistics, is to develop fair and more balanced economic exchanges, respectful of every human being and of the planet.
A NEW SIGNATURE,
A NEW IMAGE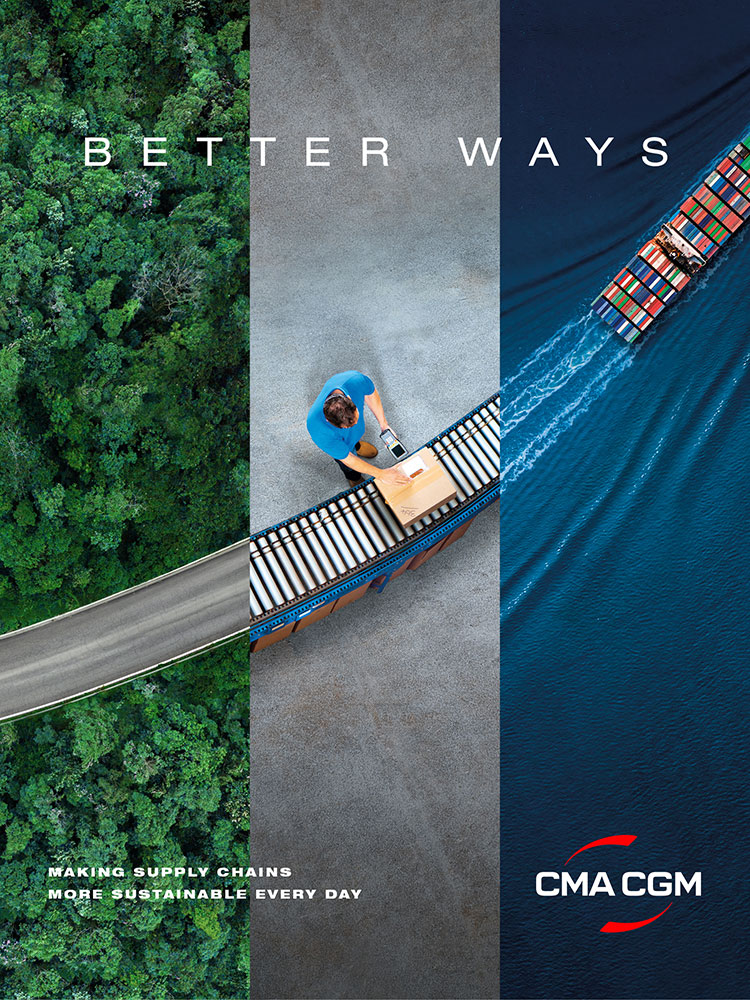 BETTER WAYS is more than a signature, it is a mindset, a call to action. An invitation to work together to achieve more responsible, more efficient and more seamless solutions for the transport and logistics industry.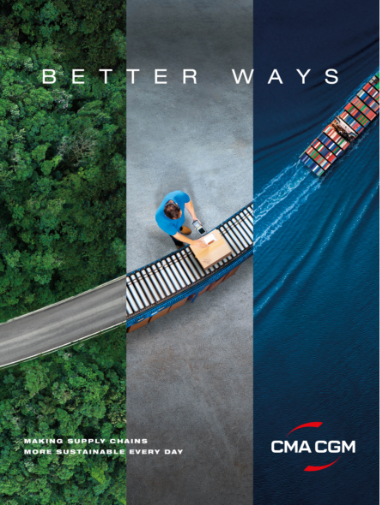 This image inspired by our expertise tells the story of ascending growth and continuous progress, symbolizing our constant will to strive for better.

This triptych of images reflects the breadth and complementarity of our Group's activities as well as our ability to provide our customers with a coherent and integrated service offering.

Better Ways is our common ambition.
OUR IMAGE ADAPTED
TO OUR SUBSIDIARIES' EXPERTISE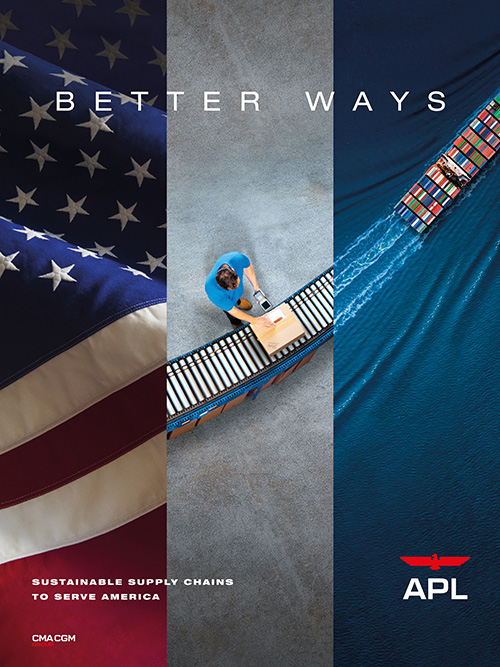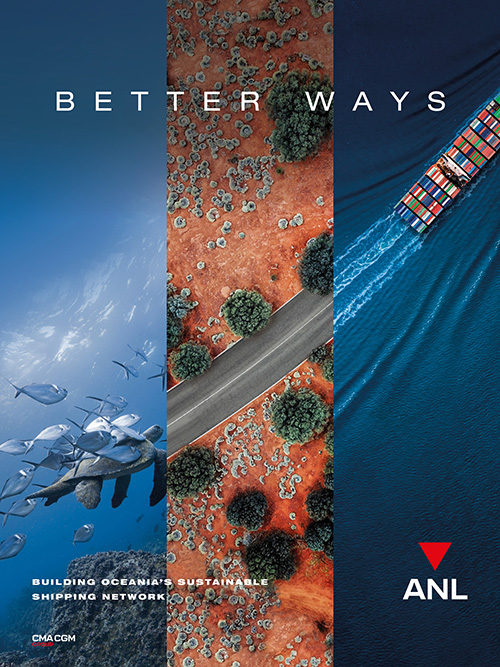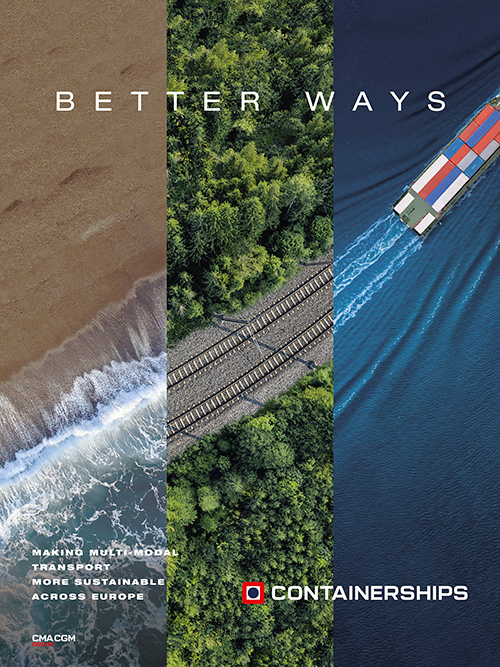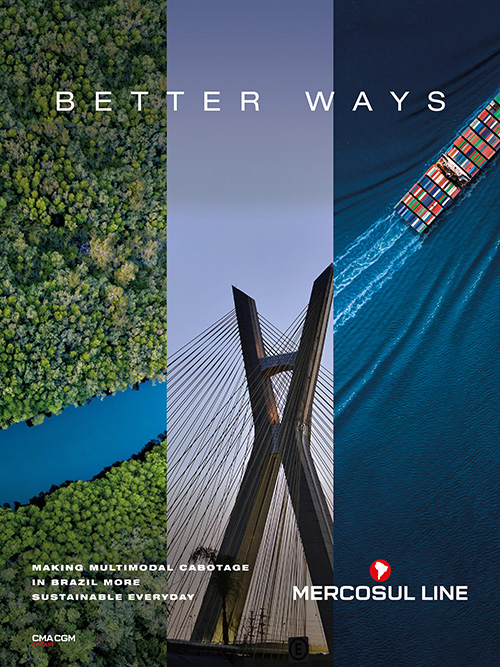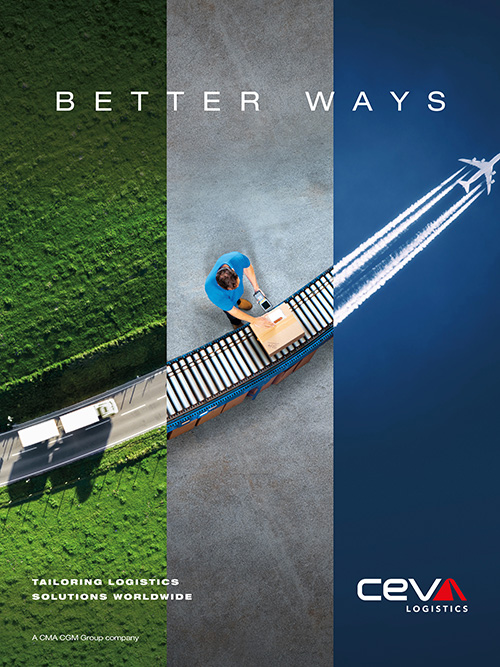 FIVE PILLARS,
ONE AMBITION
As a key player in global exchanges, we must create value for our environment, for our customers and for our staff members.
‍
An ambition built around five strategic pillars for our Group. Achieving the right balance and seamless interaction between each of these pillars is the foundation of our growth, that is essential for our sustained development.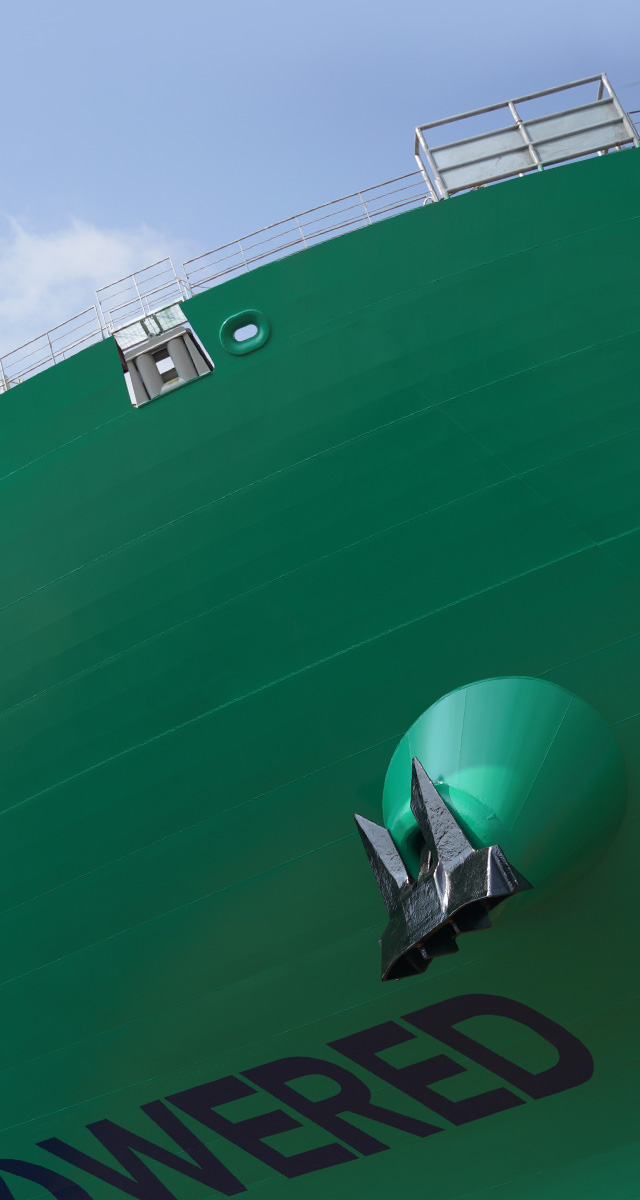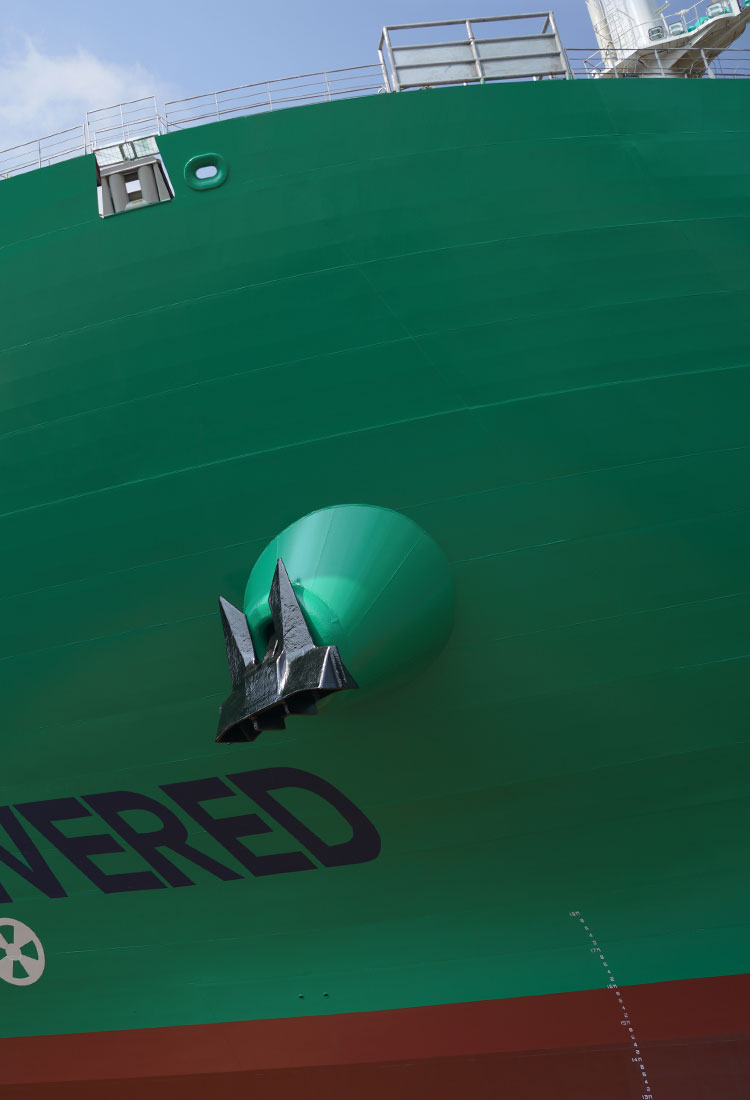 PURSUING MARITIME DEVELOPMENT
Our 500 ships are present across all the world's oceans. They showcase the know-how of our seamen and our expertise in maritime freight, the very core of our historical activity. An expertise that comes with a dual requirement for safety and innovation, for both our staff members and our customers, namely trough the CMA CGM+ value-added services.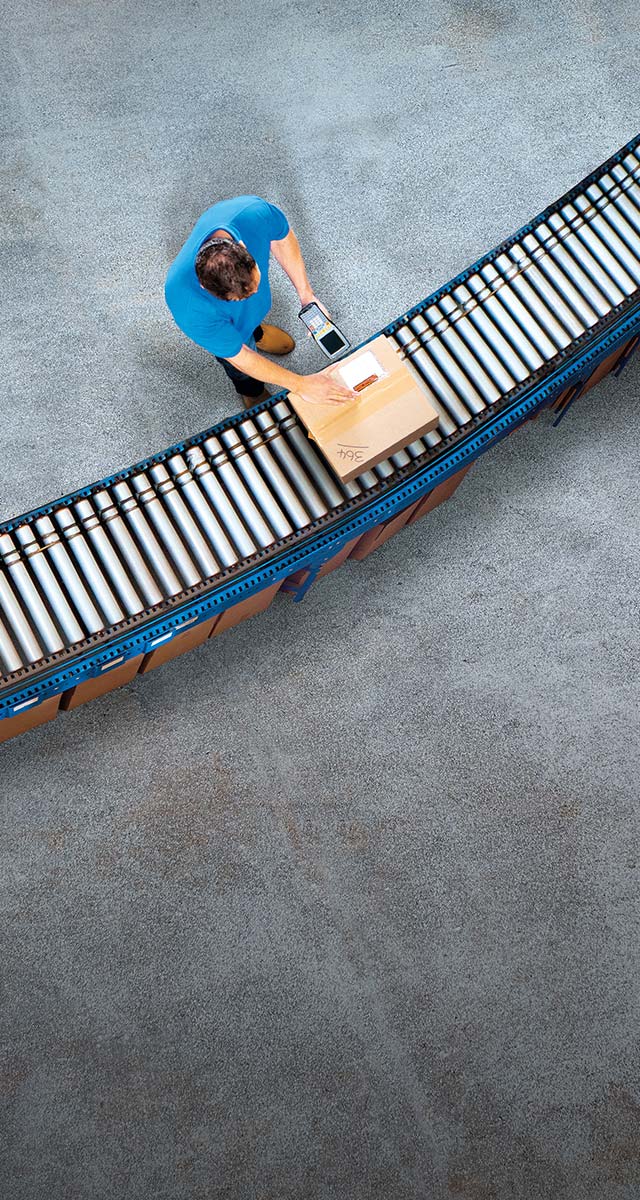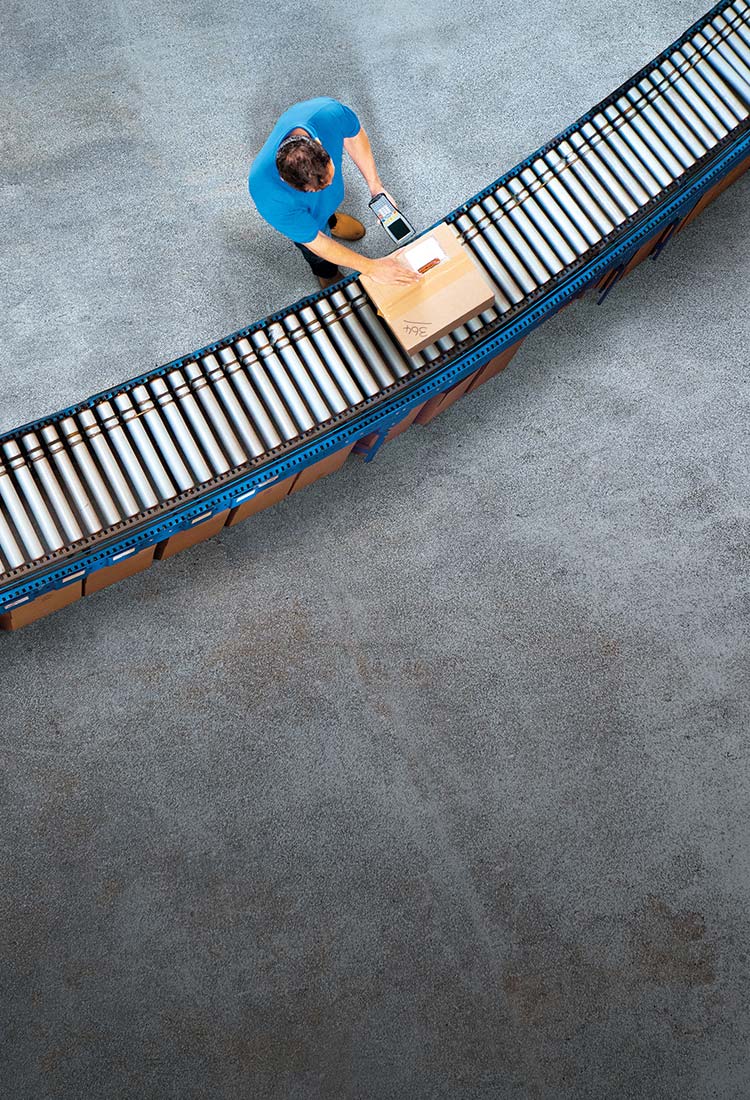 DESIGNING LOGISTICS SOLUTIONS
Logistics enable us to provide our customers with an end-to-end, high value-added service. From warehouse management to sea, land and air transport, our expertise is supported by the CMA CGM Group's maritime transport entity, our subsidiary CEVA Logistics and our new CMA CGM AIR CARGO division.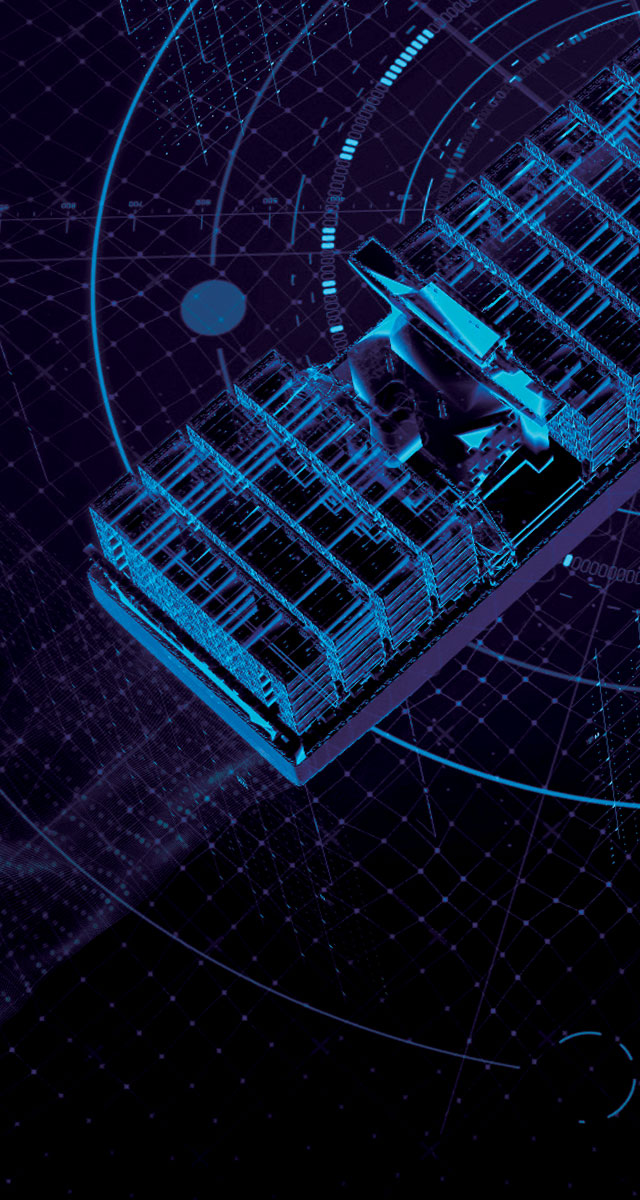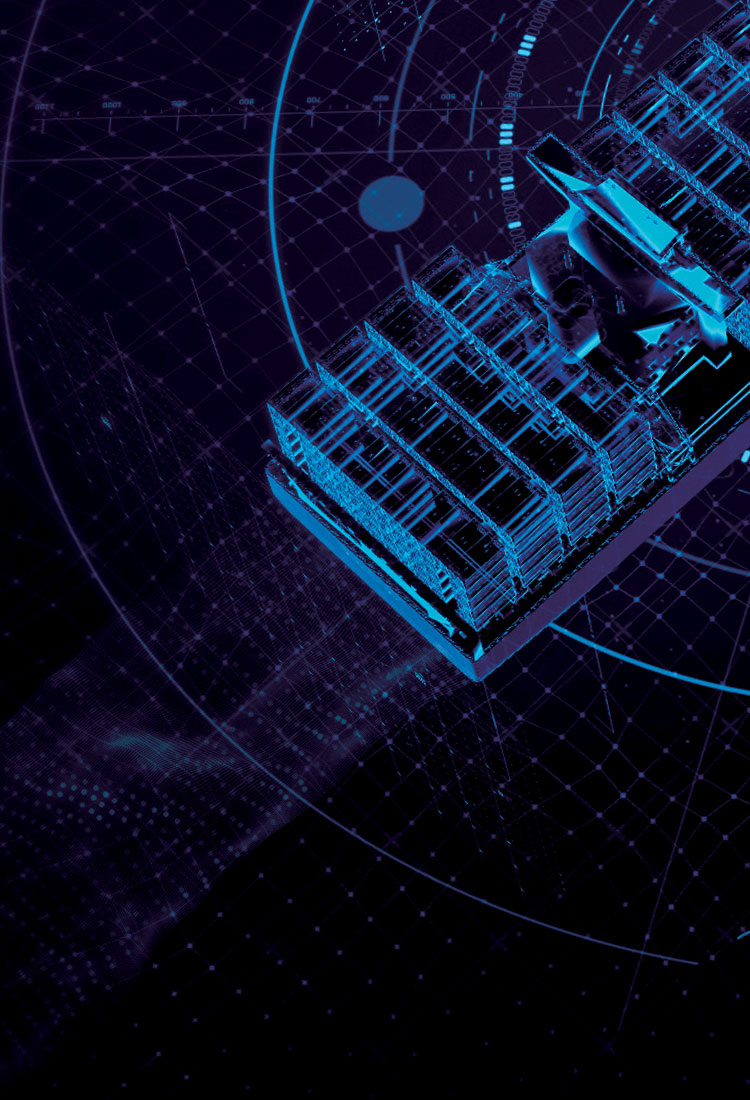 ACCELERATING INNOVATION AND DIGITALIZATION
We invest heavily in research & development as well as in digitalization. In order to modernize and improve the efficiency of our activities, we lead an innovation ecosystem that includes the world's leading Groups, schools, as well as ZEBOX, our incubator and accelerator of innovative start-ups.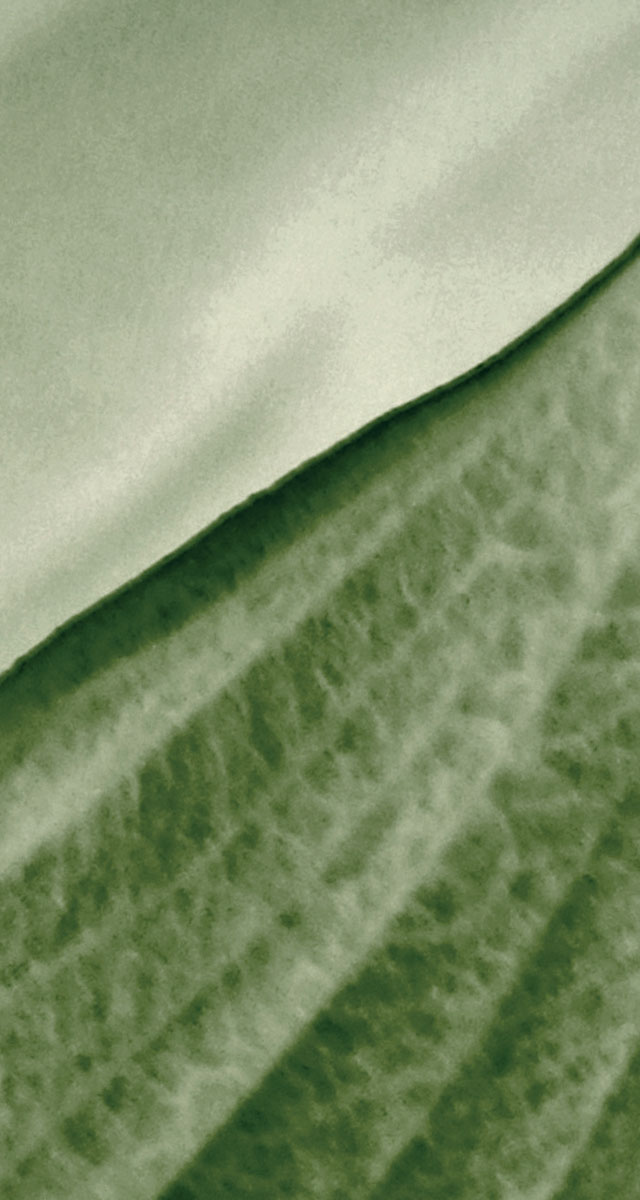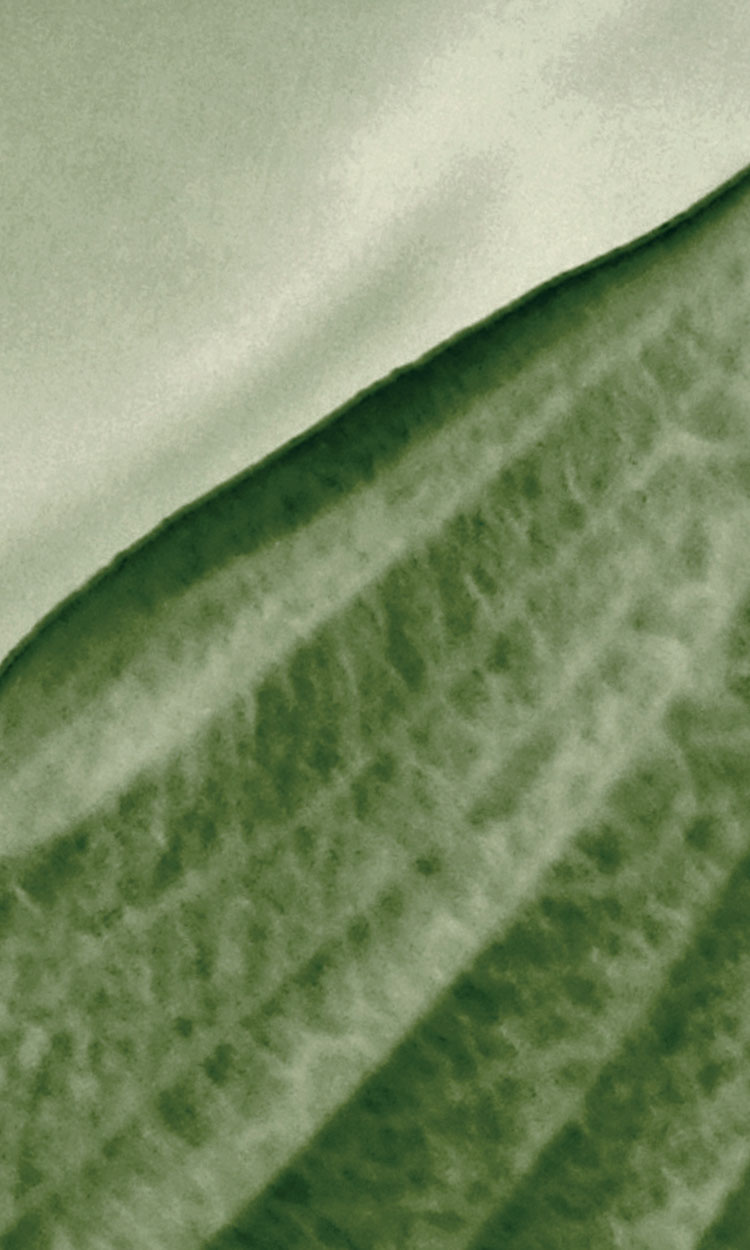 ACTING FOR A MORE RESPECTFUL DEVELOPMENT OF OUR PLANET AND OF EVERY HUMAN BEING
Our commitment to sustainable development is based on three pillars: Acting for People, Acting for Planet and Acting for Fair Trade. We implement the best available solutions, Liquefied Natural Gas, biomethane and biofuel. They form an integral part of our ACT with CMA CGM+ offer, a complete range of value-added services that enable our customers to immediately reduce the environmental impact of maritime transport and logistics. The goal is to achieve carbon neutrality by 2050.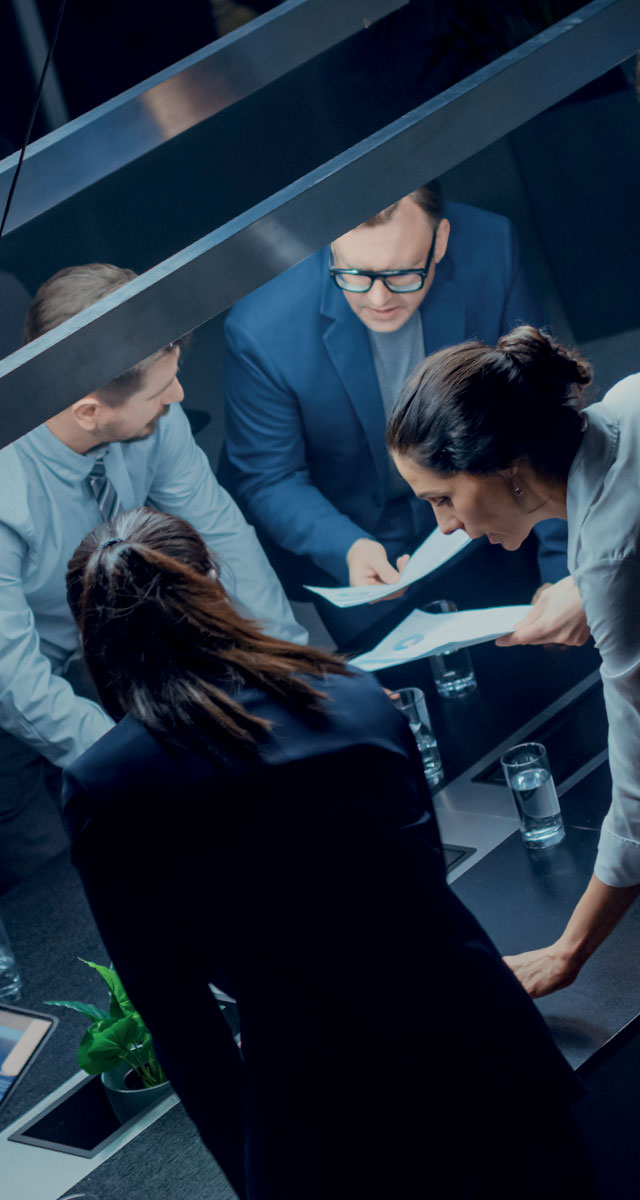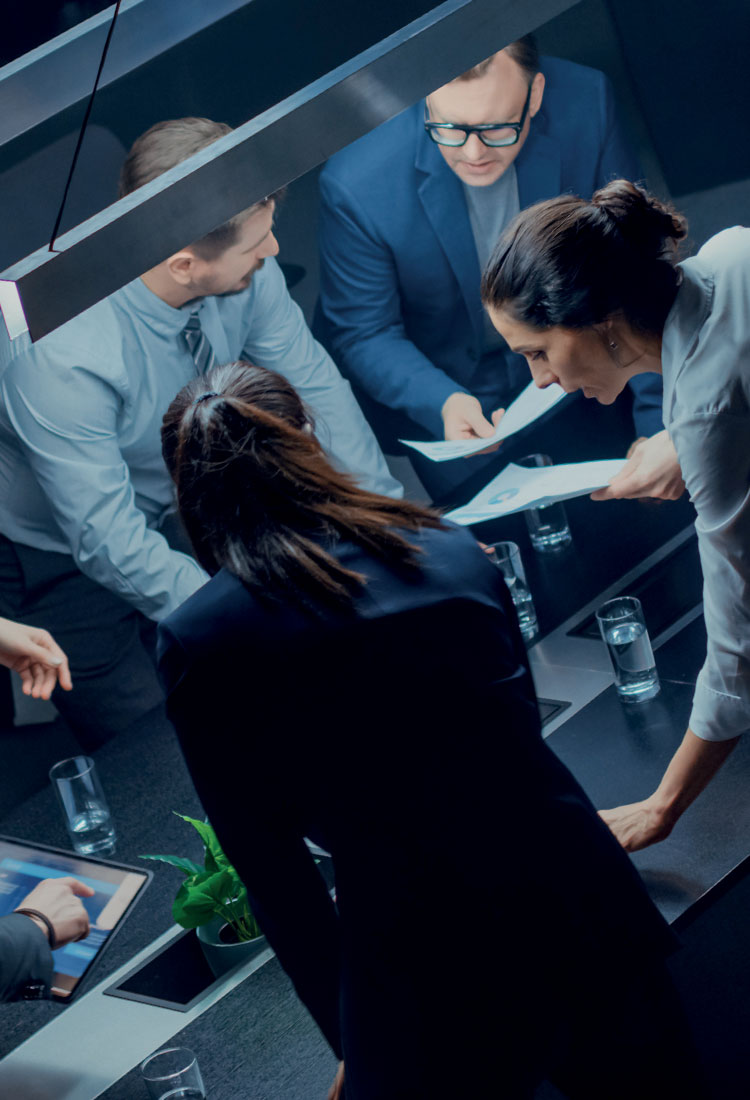 SUPPORTING THE GROUP'S STAFF MEMBERS
The 110,000 women and men who work every day to drive our Group forward are our greatest assets. We act to ensure their safety, improve their well-being and promote more inclusive approaches. We support the Group's staff members in developing their skills and talents through tailored training programs provided by the CMA CGM Academy.
OUR VALUES,
OUR STRENGTH
Since its establishment in 1978, the CMA CGM Group has continued to grow, drawing its strength from its family dimension, from a long-term strategic vision and from the expertise of its teams, driven by a common passion.

In keeping with our history and with our culture, we are driven by the values that unite us.

Today, we are reaffirming these values to continue our development and achieve our ambitions.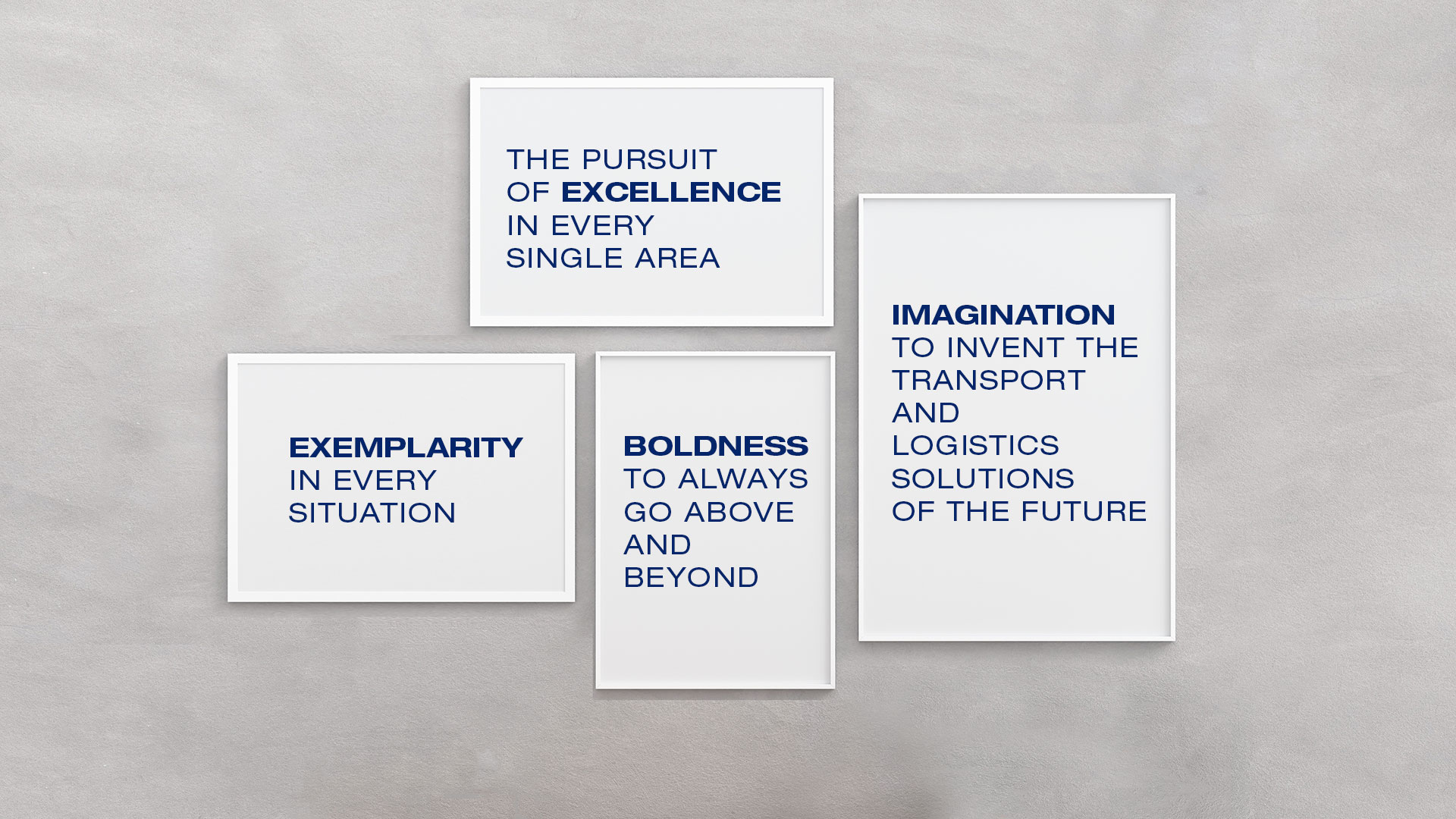 OUR CUSTOMER-CENTRIC APPROACH

Our customers are our greatest source of inspiration.

That is why we have designed a wide range of services to support them at every stage of the supply chain, to meet their challenges:


Thanks to our global coverage and to the regularity of our maritime and intermodal services,
Our comprehensive logistics offer and our new air division,
Our high value-added services part of the CMA CGM+ range of solutions,
More digital and intuitive routes,
And, above all, by drawing on the expertise of our 110,000 staff members,
Every day, we offer our customers #BETTERWAYS